As soon as I finished last week's big kitchen rearrange (which you can watch here) and to those of you who did – thank you. This kitchen redesign video has been a SMASH and I'm thankful for any time you spend on the Youtube channel.
I knew something was missing, and that something was a gorgeous arrangement of flowers. The cutting gardens behind the kitchen are prolific with cabbage poppies and dill. With each passing year, I'm increasingly in love with dill and its chartreuse, umbels, and of course, poppies are the floral gift that keeps on giving with their multiple phases of bud, flower, and seed pod – each beautiful in its own way.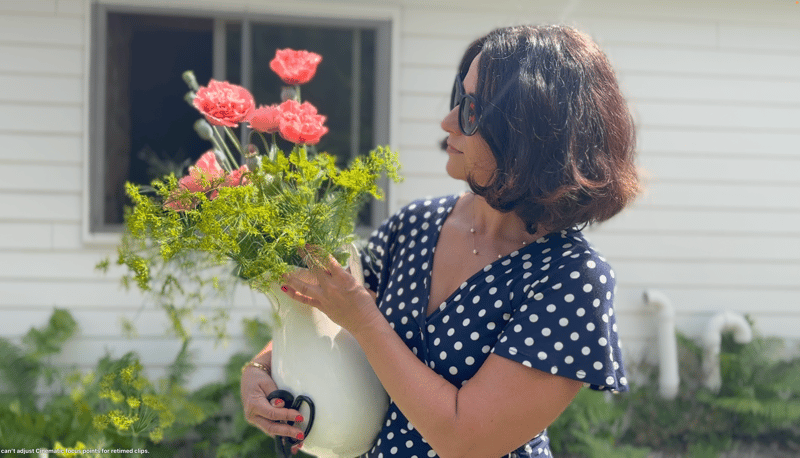 Both poppies and dill are effortless to plant and provide color that seems to have its own illumination source. The umbellifers, their huge green plates, and the crepe paper pink of the poppy…. neon is not the right word, but 'glowing' may come close. Their beauty can survive the white out of even the brightest sun. My kitchen is terribly dark, and I so thought them the perfect choice to brighten up the space after the fun of rearranging. The idea of floral arrangements with poppies often intimidates people, but it couldn't be easier.
Any flower is better when cut in the morning, before the heat of the day, and I'm a firm believer in taking a jug of water out with me for instant hydration, no matter how romantic a flower basket might be. Once inside, light a candle or have a flame source ready, cut your stem on a 45-degree angle (so it is never pressed flat against the bottom of the vase and not able to drink) and then cauterize the bottom of the stem and the first inch or so for about 30 seconds. By doing this, your poppies will stand tall and retain their beautiful petals for a couple of days instead of dropping and dying by evening. This process helps keep the 'juices' inside the stems, and water will be absorbed thru the wall of the stem. It also helps along buds, encouraging them to open.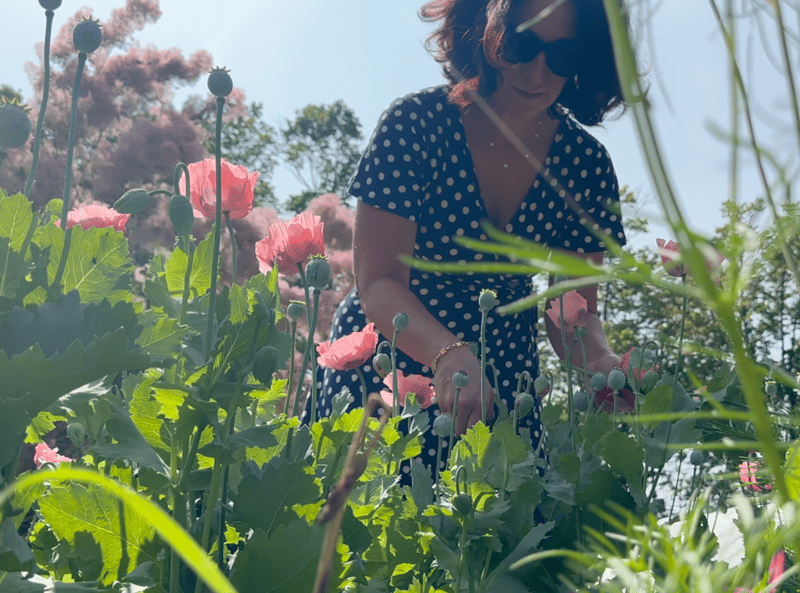 The fun doesn't end when those petals finally fall, though. Then you'll have the incredible structure of that frosty seed pod. Enjoy it in your arrangement for a few days more, and then gather them to dry, bud down, in a brown paper bag. Once dry, crack them open and save all those poppy seeds in a jar. Then, this fall or even right on top of the snow, scatter them everywhere you want these amazing flowers next year. It's as easy as that.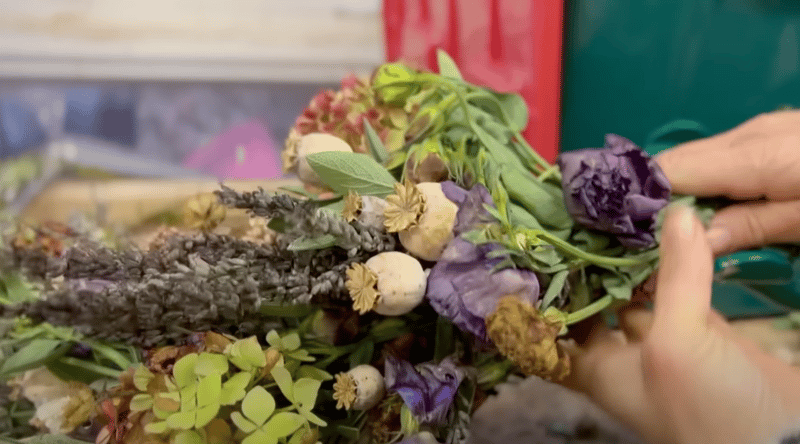 PRO TIP: I save back some of the dried seed pods for autumnal and Christmas arrangements. I made a garland with them here.  I think they are incredibly beautiful.
Watch my latest video here, and I'll show you how to cauterize these beautiful flowers and the making of the arrangement that was the finishing touch to my kitchen redesign.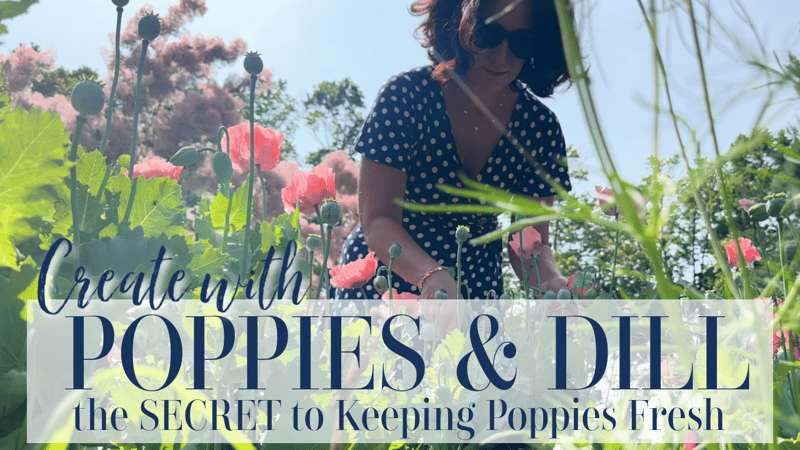 Speaking of beauty, en parlant de beauté…This Friday, when I go live in the Old World Design Society private forum, I will give some thoughts on WHY beauty in your home is important and lasting. If you love to make your spaces beautiful, it matters.  It's not simply some fun hobby.  Join me at 9:30 am Central for a review of everything that's been happening in the Society, another design book recommendation, and my thoughts on beauty in YOUR home.  Not a Society member yet? Fix that here, darling.
Coming up soon on Youtube: The 'Summer French Farmhouse Tour' and my FAVORITE cake to bake when entertaining friends.
À bientôt!
-Angela​