Goodness, I need a marketer.
I never know WHAT to call my blog posts, but apparently, "Hour Tour Inside" worked 'cause you're here:)
How are you today?
It's Monday, so that means Friday must have been a doozy because I didn't get my Friday newsletter out. It was a doozy because I was wrapping up the editing on my "French Farmhouse Summer Tour", visiting with my Old World Design Society as I do on Friday mornings, and trying to coordinate attendance to my daughter's final jazz camp concerts. I get your weekend was super full, too so I'm happy to have this time with you on this fine Monday morning.
I'm stunned that it's the end of July. July is my FAVORITE month of the year, and here we are. About six weeks left of summer, and I'm committed to enjoying every moment I can.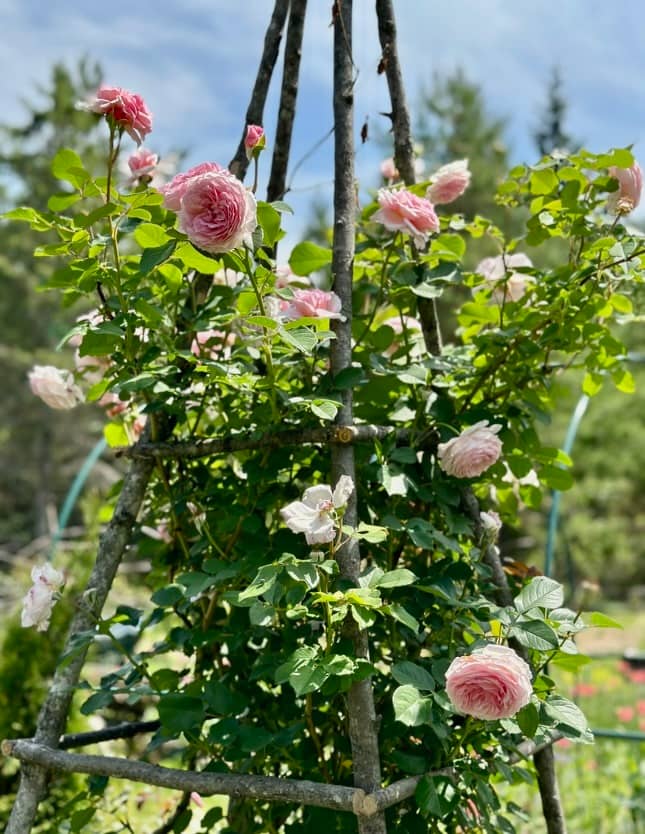 The thing about a house tour is the work it takes to pull one together. I try to keep a tidy house, and the camera may add ten pounds to humans, but it adds total insanity to houses. Every dust ball, grease splatter, and Nerf bullet shows up while you're filming, and I end up cleaning and filming at the same time in order to make a small attempt to 'hide my crazy,' as it were. Never fails, the camera still catches enough – like the lamp shade hanging by a thread off of a lightbulb that I overlooked until I sat down to edit.
It's no 'show house', that's for sure. It might photograph pretty, but we LIVE here, and we live here HARD. So for those of you who enjoyed a pretty but real-life look at my maximalist tendencies – I thank you. You've made the video a huge success, and that's saying something for a summertime video on Youtube. (Summer being a busy time for people, and social media traffic plummets:)
If you haven't seen the tour, you can do so here. I had a great time talking with you in the introduction, picking songs I thought you'd enjoy… the cleaning the house part – not so much, but I got to enjoy the tidy results few days at least!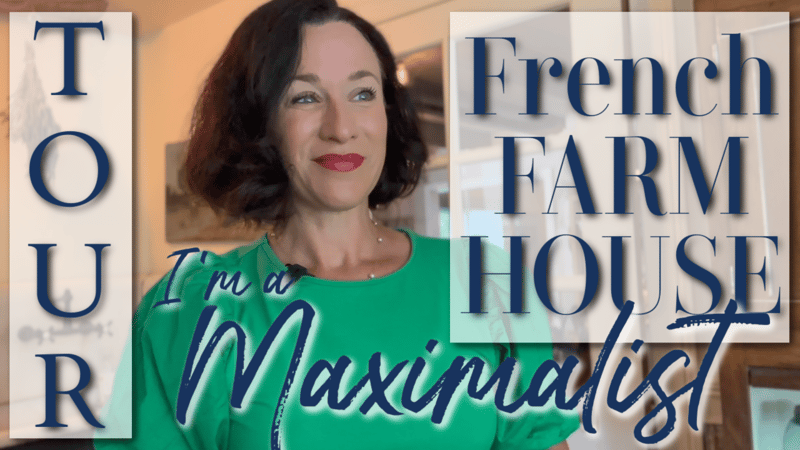 If you'd like to visit together – each week at 9:30 Central, I go live in my Old World Design Society forum. I've been trying to give a design book recommendation and cover what's been happening in the Society that week. It's something newer that I've been doing, and I enjoy it. I have quite an affection for the people in the Old World Design Society. The pulse in that group is AMAZING. When I see women ENCOURAGING each other in their homes, praising each other's talent, complimenting each other's attempts to make their homes lovely…. well, it feels really good. I love our little Society.
Early this year, I added an option to make the Society more affordable to everyone. While I offer a quarterly magazine, I know that's not in everyone's budget, so I made an option for those that would like to be a part of our community and have access to
– The design forum
-The monthly Q and A Design call (submit your questions and photos and I'll help you with your design dilemma)
-The weekly Friday morning coffee chat
-New! Advanced notice of items added to my upcoming shop
I love to joke that this is just 16 cents a day because it sounds cute. But that's the truth of it. If you love pretty homes, if you want real friends who love the same thing, then I invite you to join my Old World Design Society here.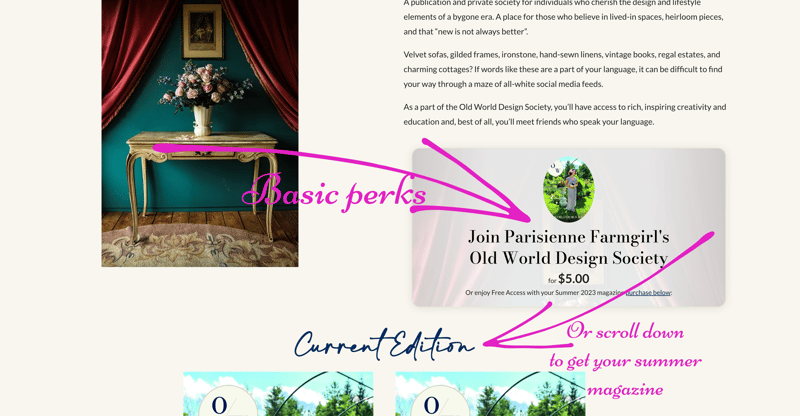 And now, while I DO NOT want to think about Summer being over, my thoughts are naturally shifting to my next trip to Paris. I'm starting to make my lists… all the work that needs to be done in order to not get behind while I'm gone, the fun calls I have planned with my guests to help them plan their free time… I feel like every moment between now and then must be accounted for responsibly in order to "pull it off". Hard for Momma to leave, yet this time, Momma is bringing EVERYONE as we'll be taking our first-ever international family vacation the week before the Paris with Angela trip starts for my guests on October 18th!
Talk about making my lists and checking them THRICE!
Momma MIA!
Oh boy. Just writing about it makes my heart start to pound. Stay in the moment Ang, stay in the moment. Head to the beach, do the laundry, make the meals, and 'do the next thing'.
The next thing is hitting 'send' on this weekly newsletter. I'm so happy you're here. I appreciate you. I appreciate your comments on Insta and Youtube, your business, and your posts on the OWDS forum… Thank you.
Have a lovely week.