Spring is in the air. Sort of.
By that, I mean there is a fresh blanket of snow here in Door County, but I've got my snapdragon seeds started (my signature Potomac Appleblossoms), and it's supposed to be 45 degrees here today so bring on the MUD! I swear, I'm going to roll around in it!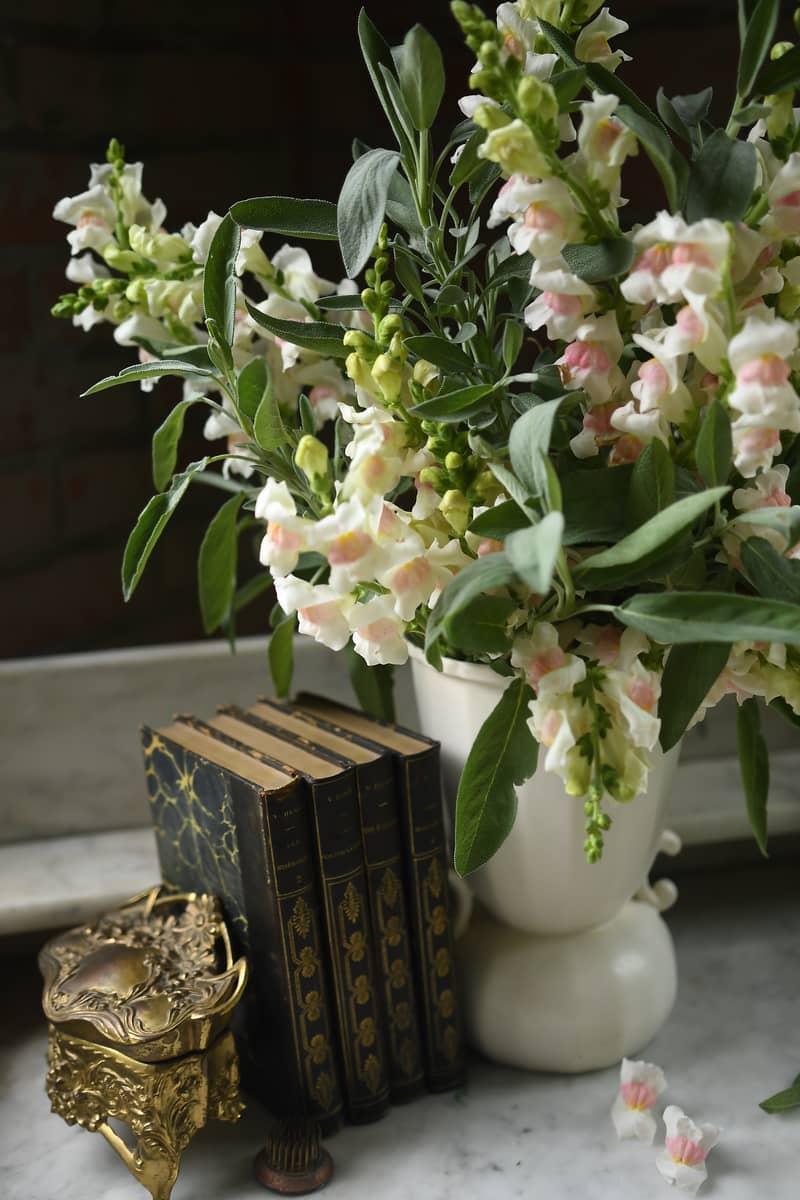 It's early Spring, here in our Everyday Chateau, and there is lots of talk in this house between my husband and I about what it takes to stay inspired and why this overused word is so important for some of us. He knows that for me, staying inspired is vital to creating my surroundings and for generating new ideas- be they in my menu planning or designing of a room; even something as basic as rearranging some books and knick-knacks on a bookshelf, benefits greatly from an infusion of inspiration from another source.
Creating beauty is very important for me. As a mother, expressing myself through design serves as an anchor to who I am outside of motherhood. Now don't get me wrong, those six amazing arrows in my quiver are my raison d'étre, but I imagine I can serve them even better if I maintain my interests and stay true to the creative juices flowing through my veins. While they MUST come first. My husband. My children. It would be an ugly and a terrible example to them for me to completely lose myself to the relationships and roles. No one wants a robot for a wife and a hot mess doormat for a mother.
My husband calls it 'self-preservation through selfishness' and while that may sound harsh or slightly abrasive I think he's onto something. How are you doing? Could you do with a little 'selfishness'? Selfishness so you can serve? Oxymoronic perhaps, but there IS something there to ponder.
There's enough bombarding me (and I assume, you too) every day that steals inspiration – the news, gas prices, dirty laundry, piles of office work… Perhaps creating beauty is a coping mechanism, a crutch to hold our spirits up when life is being, well, life. I'm totally OK with admitting that. When I create a beautiful space, I can enjoy that when life feels hard. A newly groomed corner of my garden soothes me after a long day, and a beautifully made bed stacked with pillows makes me feel sane and gives me mental space (ironically, for more creativity).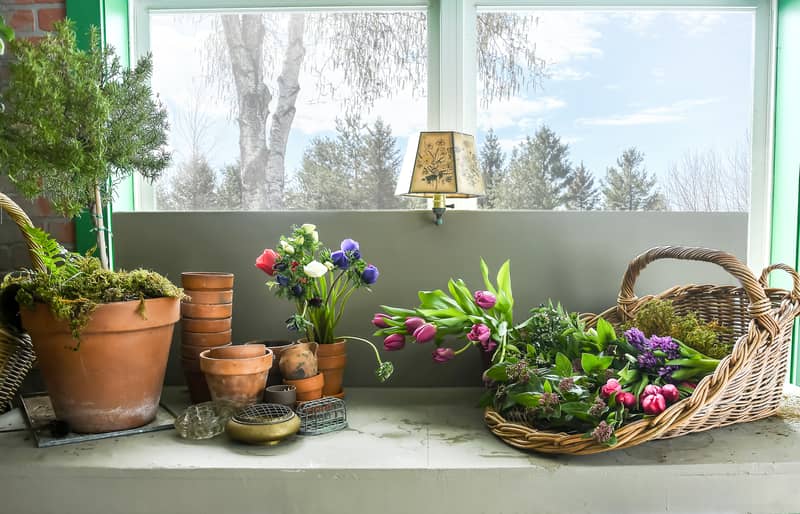 It's the time of year when I'm celebrating creativity. Four times a year I publish my magazine. I give birth to ideas swirling around in my head and delight in giving others a platform to show their own creativity. I've created a safe place for people who love beauty and for those who want to cultivate it in their own lives and I'm proud of it. It's called the Old World Design Society, and it's more than just a magazine. I'm quite proud of the OWDS forum, actually. When I log on and see ALL the creativity there, it astounds me. There are furniture designers, flower farm owners, designers, and amateur designers alike who post there daily. It's a constant stream of inspiration for me! Our members who live overseas share their homes that are hundreds of years old, and I about fall out of my office chair in a swoon!
I'd like you to join me this Spring. I'm going to be teaching three private classes I'd love for you to attend:
March 28th, Diving Deeper into Dressing Your Lamps Study lamp proportions, lampshade styles, and more with me.
April 25th, How to Style Your Floors with Rugs Learn to flex your design skills with confident placement and selection of floor coverings for your home. Taught by myself and Annabell Alsup, woven rug expert of House of Tocumen.
May 10th, Spring Garden Design – What is a 'Potager' and how to create one. Join me to look at this beautiful design concept where form meets function.
These classes are a part of the Old World Design Society, so allow me to rephrase what I said above;
I'd like you to join US this Spring if you haven't already. (You can have access to the classes for as little as $5.)
In the meantime Google thesaurus says my options are:

brainchild, divine guidance, stirring, inhalation, aspiration, breathing in, arousal, breath, cognitive factor, idea, intuition, product, production, rousing, thought
I'm going to stick with my favorite overused word; INSPIRATION. I'm going to keep creating in the private forum, on Instagram, Youtube, and in the pages of the magazine in hopes that it brings you joy and inspiration and keeps you fueled up for creating beauty in your own life.
I appreciate you being here. (For the extended version of this post, Old World Design Society members can click here.)