Bon Vendredi to you!
That's fancy for "Happy Friday." Remember the Fancy Nancy children's books series? I always thought it was adorable how she would speak French and then say, "That's fancy for…"
Let me tell you; sometimes French doesn't feel that fancy.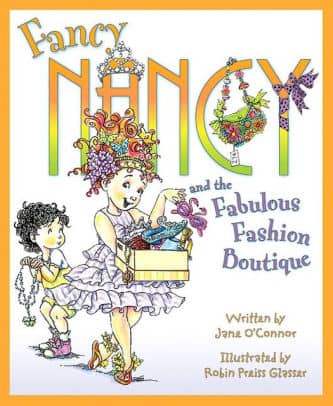 I'm no longer satisfied with being intermediate level and struggling with all the different forms of negation, not to mention struggling to conjugate verbs in the past conditional tense, so I've committed myself to become fluent in French. This means daily tutoring online, and sometimes, to be honest, it's rather grueling. It would be MUCH easier to stick with my skill level and find creative ways to express myself when my conversational skills hit a stumbling block. But I refuse to accept that I'm not capable of becoming fluent. People DO learn second languages.
Have you ever noticed that you encounter challenges anytime you set out to do something epic? I've grown to accept that and have realized it's just a sign that I'm pushing through to something new.
Last month I took a little test via some of my favorite guys I follow on Instagram (@atFrenchies… they are so corny and sophomoric, and they make me laugh!). They have a podcast too, and they had a fluency test on a recent edition. They shared three conversations, beginning with the easiest to understand and ending with what they warned would be the most difficult. They shared that if you could understand all three, you were most likely fluent.
Test #1, I smoked it.
Test #2, NAILED it (so I was feeling pretty cocky by this point)
Test #3, Um…. let's just say, I heard verbs and nouns that I knew, but by the end of that paragraph I was feeling quite stupide (that's fancy for…:).
Turns out the #3 fluency test was full of slang and other approaches to conversation that I've never dealt with in my self-taught French. That's when I accepted the challenge to become fluent. Game on.
So since then, I've been DAILY with an online French tutor. Sometimes we just chat and visit, and I feel like a rock star, and other times I simply stare at him dumbfounded wondering what the bloody he&% he just said (that's British for….).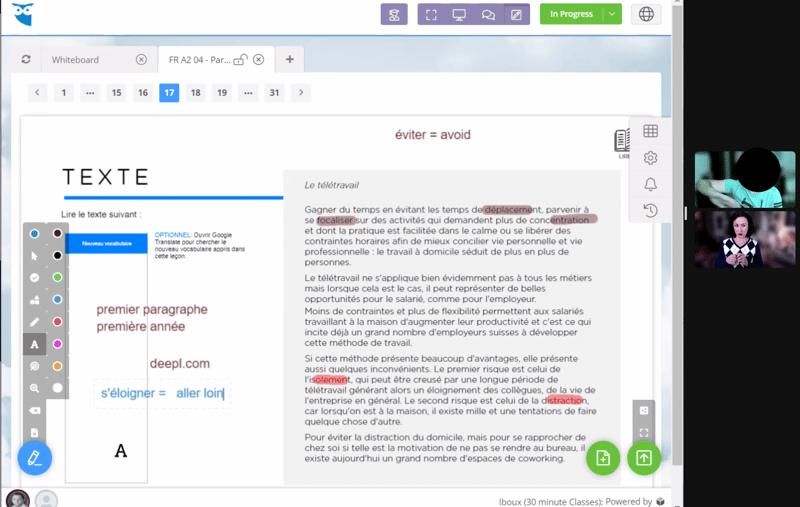 Why all this effort?
Parisienne Farmgirl began 18 years ago. I had just enjoyed a sabbatical in Paris before becoming a mother. We had been married ten years, and I knew my life was about to radically change, so I spent some time in my favorite city alone, in my own little apartment just steps from the river. I was sure I would most likely never be able to visit there again. I knew parenting would now be my priority, and we were going to make financial sacrifices for me to be at home with any children that came along. I came home from that extended stay in Paris, got pregnant, had my first of six, and started my blog three months later to brag about my beautiful three-month-old with that fierce new momma pride.
That sweet baby will be 18 in June, is a full-time electrician, a volunteer firefighter, and the apple of my eye.
I digress.
The name 'Parisienne Farmgirl' was simply a creative way for me to express via the name of my little blog that my two favorite places on earth were my Grandparent's farm and Paris; that I was equally comfortable in both places. Equally comfortable in dirt-covered jeans on my hands and knees in the garden and in a rattan chair on a street corner people-watching with a glass of vin rouge. I made a video once about this and I still get choked up watching the bit about my grandparents farm.
NEVER could I have imagined that one little picture I shared of my living room on that blog would create a demand for me to share more of my personal style and what that would lead to professionally. Never could I have imagined that I would have six beautiful children, a farm life of my own, and that things would come full circle; back to Paris.
Back to Paris. Parisienne Farmgirl actually gets to be- 'Parisienne Farmgirl'.
A Youtube video and a pretty Instagram picture of Paris is one thing, but NOW I get to be a part of people experiencing this fantastic place and its incredible people. (I took my daughter's last fall, and the younger exclaimed, "WHY do people say the French are rude? They are amazing!")
In less than six weeks, I'm taking my first group of people—followers from Youtube, Instagram, and one that's followed the blog since about day one. I'm positively GIDDY!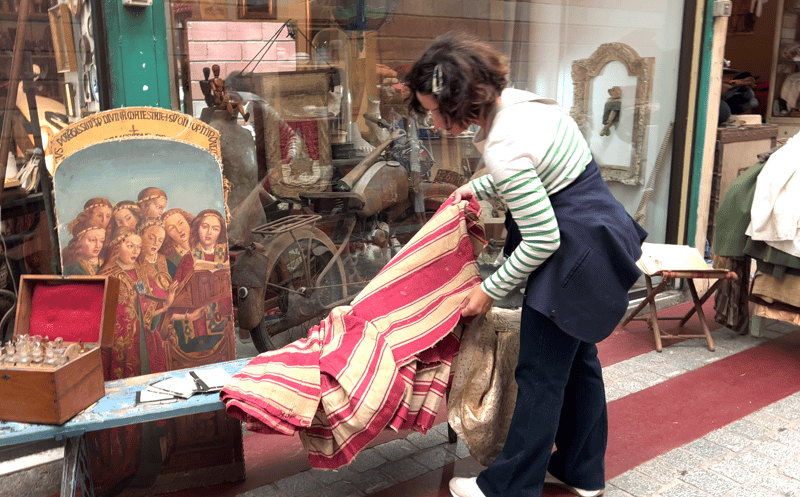 I've got drivers picking them up from the airport. I've got a dinner boat cruise booked with the poshest menu they had available, we're going to sit in the swings on the second floor of the Eiffel Tower while sipping a glass of champagne and looking out over the city and did I mention flea markets??? We'll be visiting three different styles of markets: A small neighborhood market that has tables of fabulous 'junque', a large market that has table after table of everything from dreamy leather books to oil paintings, and of course, the "big one" — St. Ouen (Try speaking fancy and pronouncing it Sant Oo-Anne, but back off that "n" sound a ton, barely, barley, barley pronouncing it, if at all… actually, don't pronounce it at all:)
Saint Ouen is a city unto itself. It's so big, and we're going to drool over unaffordable architectural pieces, lovingly hold 200-year-old toile de jouy fabrics in our hands, and no doubt score some treasures to bring home too.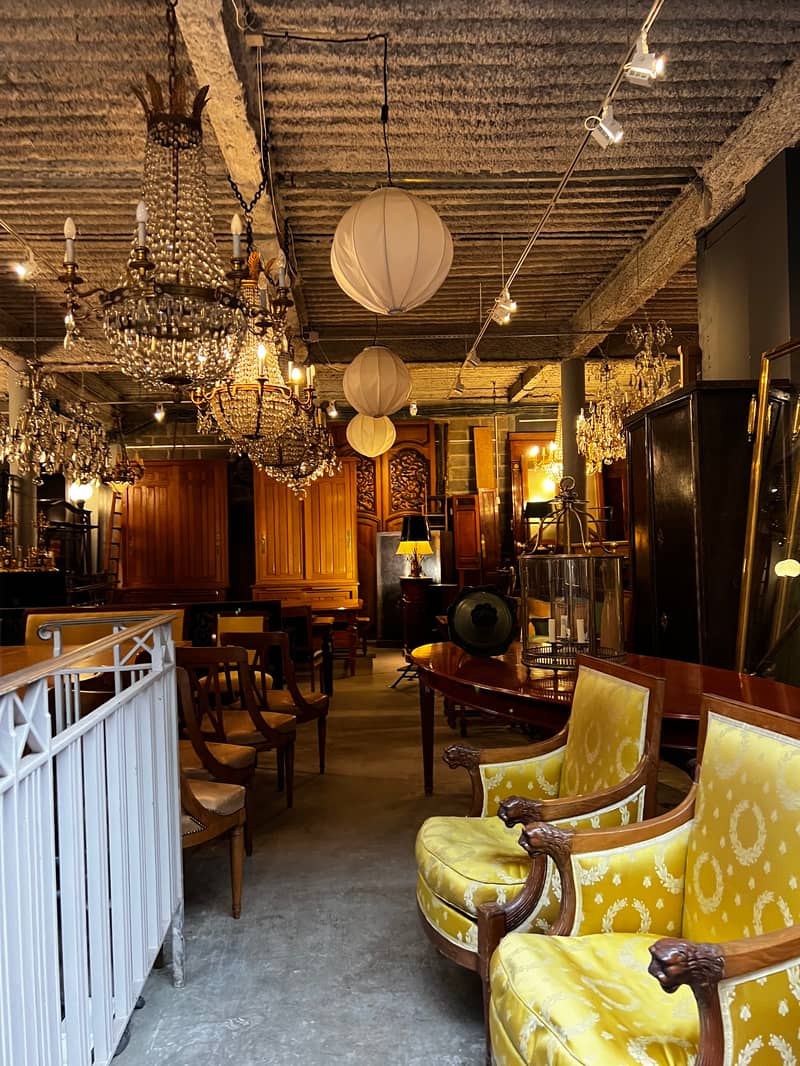 Each traveler has the chance to sit down with me before the trip to help plan their free time. I get to share all my tips, etiquette, and favorites with them. Did I mention how giddy I am? (You really should come:)
I get to be Parisienne Farmgirl. And all that being said, I want to speak French like a boss… er… like une Parisienne! And so, I study and study some more.—-
You, dear reader, are what keeps this train moving. I try to stress that I don't take it lightly; any time you spend with me. I know you have your own life, your own goals, and dreams. You have your own children or grandchildren to raise and countertops to wipe off. I am constantly touched by every Youtube view, or newsletter read – and then by those of you who want to stroll the streets of Paris with me… oh la la!
Incroyable!
(Fancy for incredible, of course.)
I'm going to put the finishing touches on this week's Youtube video now, so I'd better dash. We really want to dial into a schedule. Friday Night Live's with you and going back to regular Sunday videos, so I need to get this one done:)
Of course, there's always tons going on in the world of Parisienne Farmgirl, so here's what the last week has held in case you need to catch up:
Homemaker Chic Podcast: we talked about beauty this week. Rather hysterical.
Recent Youtubes: Monet's House Tour in Giverny and a Look at my Work Week
26 out of 32 spots are left for April or October Paris 2024 (April and October 23 are sold out). Secure your spot now with a small deposit here.
Spring Old, World Design Society Magazine, is here! Instant digital download is available, and the print version is shipping later this month! Limited copies are available, and you can see a preview here by scrolling down just a touch.
Will I see you this evening over on Youtube? Live chat with all of us. It's tons of fun. Shoot me your Paris questions in the feed, and I'll do my best to share with you all about the city and all the other fun things we end up talking about!